Guido Boella
Professore/Professoressa ordinario/a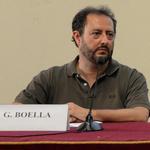 Contatti
+390116706820
+39011751603
Dipartimento di Informatica
Cso Svizzera 185
10149
Torino
Presso
Computer Science Department
Dipartimento di Informatica
Corsi di Studio del Dipartimento di Culture, Politica e Società
Corsi di Studio del Dipartimento di Giurisprudenza
Corso di laurea magistrale in Informatica
Scuola di Studi Superiori "Ferdinando Rossi" dell'Università degli Studi di Torino - SSST
PhD in Computer Science
Dottorato in Law, Science and Technology
Curriculum vitae
Curriculum Vitae (66.5 KB)
Prodotti della ricerca selezionati
G Boella, A Rotolo, G Governatori, J Hulstijn, R Riveret, L van der Torre
Time and Defeasibility in FIPA ACL Semantics.
https://iris.unito.it/handle/2318/72771
Guido Boella, Gabriella Pigozzi, Leendert van der Torre
Normative Systems Change.
https://iris.unito.it/handle/2318/70596
Guido Boella, Giulia Andrighetto, Jaime Sichmann, Harko Verhagen
Special Issue Social Networks and Multi-Agent Systems Symposium (SNAMAS2009).
https://iris.unito.it/handle/2318/72704
Guido Boella, Dov M Gabbay, Valerio Genovese, Leendert van der Torre
A Multimodal view on Access Control and Trust Management: Fibred Security Language.
https://iris.unito.it/handle/2318/69263
Guido Boella, Pablo Noriega, Gabriella Pigozzi, Harko Verhagen
Special Issue on Normative Multiagent Systems.
https://iris.unito.it/handle/2318/72050
Humphreys L , Boella G , van der Torre L , Robaldo L , Di Caro L , Ghanavati S , Muthuri R (2020)
Populating legal ontologies using semantic role labeling.
https://iris.unito.it/handle/2318/1762571
Rapp A , Cena F , Schifanella C , Boella G (2020)
Finding a Secure Place: A Map-Based Crowdsourcing System for People With Autism.
https://iris.unito.it/handle/2318/1752828
Boella G , Di Caro L , Leone V (2019)
Semi-automatic knowledge population in a legal document management system.
https://iris.unito.it/handle/2318/1710653
Federica Cena, Guido Boella, Alex Cordero, Alberto Guffanti, Amon Rapp, Claudio Schifanella, Serena Ambrosini, Paolo Gay, Cristina Tortia, Paolo Barge, Lorenzo Comba, A Biglia (2019)
Blockchain and Artificial Intelligence for quality food protection and advanced consumer services.
https://iris.unito.it/handle/2318/1727957
Fadi Barbara, Guido Boella ,Alex Cordero, Claudio Schifanella, Serena Ambrosini, Alberto Ferrini, Luca Lattore, Francesco Zucaro, Mario Pissardo, David Manfrin (2019)
BLINC: Inclusive Blockchain for Digital Citizenships.
https://iris.unito.it/handle/2318/1727954
Ruggeri A , Di Caro L , Boella G (2019)
The Role of Common-Sense Knowledge in Assessing Semantic Association.
https://iris.unito.it/handle/2318/1710666
Rapp A , Cena F , Mattutino C , Boella G , Schifanella C , Keller R , Brighenti S (2019)
Designing an urban support for autism.
https://iris.unito.it/handle/2318/1718737
Boella G , Calafiore A , Grassi E , Rapp A , Sanasi L , Schifanella C (2019)
FirstLife: Combining Social Networking and VGI to Create an Urban Coordination and Collaboration Platform.
https://iris.unito.it/handle/2318/1718732
Federica Cena, Amon Rapp, Claudio Mattutino, Claudio Schifanella, Luigi Sanasi, Guido Boella, Stefania Brighenti, Roberto Keller, Romina Castaldo, Maurizio Tirassa (2019)
Crowdmapping for inclusive smart city.
https://iris.unito.it/handle/2318/1728624
Nanda R , Siragusa G , Di Caro L , Boella G , Grossio L , Gerbaudo M , Costamagna F (2019)
Unsupervised and supervised text similarity systems for automated identification of national implementing measures of European directives.
https://iris.unito.it/handle/2318/1710660
Rapp, Amon, Cena, Federica, Mattutino, Claudio, Calafiore, Alessia, Schifanella, Claudio, Grassi, Elena, Boella, Guido (2018)
Holistic user models for cognitive disabilities: Personalized tools for supporting people with autism in the City.
https://iris.unito.it/handle/2318/1671320
Guido Boella, Elena Grassi, Adriano Savoca, Luigi Sanasi, Claudio Schifanella, Louise Francis, Axel Kistner, Andreas Nitsche, Alexey Noskov, Ioannis Tsampoulatidis (2018)
WeGovNow: an integrated platform for social engagement in shaping future cities.
https://iris.unito.it/handle/2318/1693782
Alessio Antonini, Guido Boella, Alessia Calafiore, Vincenzo Mario Bruno Giorgino (2018)
First-Life: From Maps to Social Networks and Back.
https://iris.unito.it/handle/2318/1691256
Stefano Balbo, Guido Boella, Alex Cordero, Diego Di Caro, Luca De Carne, Michele Mioli, Alessandro Sanino,Claudio Schifanella (2018)
Co-City: blockchain enabled urban commons.
https://iris.unito.it/handle/2318/1707569
Rapp, Amon, Cena, Federica, Tirassa, Maurizio, Boella, Guido, Calafiore, Alessia, Keller, Roberto (2017)
Tracking personal movements in urban environments: Personalized maps for people with autism spectrum disorder.
https://iris.unito.it/handle/2318/1652843
Muthuri, Robert, Boella, Guido, Hulstijn, Joris, Capecchi, Sara, Humphreys, LLIO BRYN (2017)
Compliance patterns: harnessing value modeling and legal interpretation to manage regulatory conversations.
https://iris.unito.it/handle/2318/1650088
Guido Boella, Alessia Calafiore, Egidio Dansero, Giacomo Pettenati (2017)
Dalla cartografia partecipativa al crowdmapping. Le VGI come strumento per la partecipazione e la cittadinanza attiva.
https://iris.unito.it/handle/2318/1661177
Rapp, Amon, Cena, Federica, Boella, Guido, Antonini, Alessio, Calafiore, Alessia, Buccoliero, Stefania, Tirassa, Maurizio, (2017)
Interactive Maps for Cognitive Disabilities.
https://iris.unito.it/handle/2318/1652857
Cena, Federica, Rapp, Amon, Tirassa, Maurizio, Boella, Guido, Calafiore, Alessia, Keller, Roberto (2017)
Personalized Interactive Urban Maps for Autism: Enhancing accessibility to Urban environments for people with Autism Spectrum Disorder.
https://iris.unito.it/handle/2318/1652847
Kolawole John, A , Di Caro, L , Robaldo, L , Boella, G (2017)
Textual inference with tree-structured LSTM.
https://iris.unito.it/handle/2318/1685145
John, A , Di Caro, L , Robaldo, L , Boella Guido (2017)
Legalbot: A deep learning-based conversational agent in the legal domain.
https://iris.unito.it/handle/2318/1685844
Adebayo K , Di Caro Luigi, Boella Guido (2017)
Siamese network with soft attention for semantic text understanding.
https://iris.unito.it/handle/2318/1690643
Nanda, R , Konstantinov, H , Hristov, H , Di Caro, L , Tyankov, T , Costamagna, F , Boella Guido, Traykov, D , Humphreys, L , Robaldo, L (2017)
A unifying similarity measure for automated identification of national implementations of european union directives.
https://iris.unito.it/handle/2318/1685935
Calafiore, Alessia, Boella, Guido, Borgo, Stefano, Guarino, Nicola (2017)
Urban artefacts and their social roles: Towards an ontology of social practices.
https://iris.unito.it/handle/2318/1684848
Nanda, R , Siragusa, G , Di Caro, L , Theobald, Boella, Guido, Robaldo, L Costamagna, F (2017)
Concept recognition in European and national law.
https://iris.unito.it/handle/2318/1685842
Giacomo Pettenati, Guido Boella, Egidio Dansero (2017)
Adolescenti, reti virtuali e spazio pubblico a Torino. Il progetto TeenCarTo.
https://iris.unito.it/handle/2318/1758672
Rapp, Amon, Brighenti, Stefania, Cena, Federica, Boella, Guido, Antonini, Alessio, Calafiore, Alessia, Buccoliero, Stefania, Tirassa, Maurizio, Keller, Roberto, Castaldo, Romina (2017)
Interactive Urban Maps for People with Autism Spectrum Disorder.
https://iris.unito.it/handle/2318/1634041
Nanda, Rohan, Di Caro, Luigi, Boella, Guido (2016)
A text similarity approach for automated transposition detection of European Union directives.
https://iris.unito.it/handle/2318/1641218
John, Adebayo Kolawole, Di Caro, Luigi, Boella, Guido (2016)
Text segmentation with topic modeling and entity coherence.
https://iris.unito.it/handle/2318/1641213
Antonini, Alessio, Boella, Guido, Calafiore, Alessia, Salaroglio, Carlo, Sanasi, Luigi, Schifanella, Claudio (2016)
First life, the neighborhood social network: A collaborative environment for citizen.
https://iris.unito.it/handle/2318/1646139
Adebayo, John Kolawole, Di Caro, Luigi, Boella, Guido (2016)
A supervised keyphrase extraction system.
https://iris.unito.it/handle/2318/1639631
Di Caro, Luigi, Boella, Guido (2016)
Semantic similarity reasoning.
https://iris.unito.it/handle/2318/1639633
Boella, Guido, Di Caro, Luigi, Humphreys, Llio, Robaldo, Livio, Rossi, Piercarlo, van der Torre, Leendert (2016)
Eunomos, a legal document and knowledge management system for the Web to provide relevant, reliable and up-to-date information on the law.
https://iris.unito.it/handle/2318/1639620
Adebayo, Kolawole John, Boella, Guido, Di Caro, Luigi (2016)
Neural reasoning for legal text understanding.
https://iris.unito.it/handle/2318/1641220
De Filippi, Francesca, Coscia, Cristina, Boella, Guido, Antonini, Alessio, Calafiore, Alessia, Cantini, Anna, Guido, Roberta, Salaroglio, Carlo, Sanasi, Luigi, Schifanella, Claudio (2016)
MiraMap: A We-Government Tool for Smart Peripheries in Smart Cities.
https://iris.unito.it/handle/2318/1645940
Antonini, Alessio, Boella, Guido, Lupi, Lucia, Schifanella, Claudio (2016)
Civic social network: A challenge for co-production of contents about common urban entities.
https://iris.unito.it/handle/2318/1646142
Lupi, L, Antonini, A, Boella, G, Schifanella, C, Sanasi, L (2016)
Back to public: rethinking the public dimension of institutional and private initiatives on an urban data platform.
https://iris.unito.it/handle/2318/1646137
Ajani, Gianmaria, Boella, Guido, Di Caro, Luigi, Robaldo, Livio, Humphreys, Llio, Praduroux, Sabrina, Rossi, Piercarlo, Violato, Andrea (2016)
The European Taxonomy Syllabus: A multi-lingual, multi-level ontology framework to untangle the web of European legal terminology.
https://iris.unito.it/handle/2318/1639711
Antonini, Alessio, Boella, Guido, Calafiore, Alessia, Cena, Federica, Lombardi, Ilaria, Salaroglio, Carlo, Sanasi, Luigi, Schifanella, Claudio, Soccini, Agata Marta (2016)
SEeS@W: Internet of Persons meets Internet of Things for Safety at Work.
https://iris.unito.it/handle/2318/1558273
Di Caro L , Boella G (2016)
Automatic enrichment of WordNet with common-sense knowledge.
https://iris.unito.it/handle/2318/1759670
Di Caro, Luigi, Ruggeri, Alice, Cupi, Loredana, Boella, Guido (2015)
Common-sense knowledge for natural language understanding: Experiments in unsupervised and supervised settings.
https://iris.unito.it/handle/2318/1639629
Perotti, A , d', Avila Garcez, A S Boella G (2015)
Neural-Symbolic Monitoring and Adaptation.
https://iris.unito.it/handle/2318/1559006
Capuzzimati, Federico, Violato, Andrea, Baldoni, Matteo, Boella, Guido (2015)
Business Process Management for Legal Domains: Supporting Execution and Management of Preliminary Injunctions.
https://iris.unito.it/handle/2318/1551729
Humphreys, Llio, Santos, C , Di Caro, Luigi, Boella, Guido, Van Der Torre, Leon, Robaldo, Livio (2015)
Mapping recitals to normative provisions in EU legislation to assist legal interpretation.
https://iris.unito.it/handle/2318/1639625
Boella G , Di Caro L , Graziadei M , Cupi L , Salaroglio C E , Humphreys L , Konstantinov H , Marko K , Robaldo L , Ruffini C , Simov K , Violato A , Stroetmann V (2015)
Linking legal open data: Breaking the accessibility and language barrier in European legislation and case law.
https://iris.unito.it/handle/2318/1639630
Pietro Baroni, Guido Boella, Federico Cerutti, Massimiliano Giacomin, Leendert van der Torre, Serena Villata (2014)
On the Input/Output behavior of argumentation frameworks.
https://iris.unito.it/handle/2318/157943
Di Caro, Luigi, Boella, Guido (2014)
Mining Meaning from Text by Harvesting Frequent and Diverse Semantic Itemsets.
https://iris.unito.it/handle/2318/1566784
Alessio Antonini, Cecilia Blengino, Guido Boella, Leendert Van der Torre (2014)
The construction of models and roles in normative systems.
https://iris.unito.it/handle/2318/157163
Guido Boella, Luigi Di Caro, Alice Ruggeri, Livio Robaldo (2014)
Learning from syntax generalizations for automatic semantic annotation.
https://iris.unito.it/handle/2318/157610
Antonini A , Boella G , Hulstijn J , Humphreys L (2014)
Requirements of legal knowledge management systems to aid normative reasoning in specialist domains.
https://iris.unito.it/handle/2318/1762575
Boella G , Tosatto S C , Ghanavati S , Hulstijn J , Humphreys L , Muthuri R , Rifaut A , Van Der Torre L (2014)
Integrating legal-URN and eunomos: Towards a comprehensive compliance management solution.
https://iris.unito.it/handle/2318/1762581
Sepideh, Ghanavati, Llio, Humphreys, Guido, Boella, Luigi, Di Caro, Livio, Robaldo, L eendert, van der Torre (2014)
Compliance with Multiple Regulations.
https://iris.unito.it/handle/2318/157560
Guido Boella, Luigi Di Caro, Livio Robaldo (2013)
Semantic Relation Extraction from Legislative Text Using Generalized Syntactic Dependencies and Support Vector MachinesTheory, Practice, and Applications of Rules on the Web.
https://iris.unito.it/handle/2318/147010
Guido Boella, Edith Elkind, Bastin Tony Roy Savarimuthu, Frank Dignum, Martin K Purvis (2013)
PRIMA 2013: Principles and Practice of Multi-Agent Systems.
https://iris.unito.it/handle/2318/146994
Matteo Baldoni, Cristina Baroglio, Guido Boella, Roberto Micalizio (2013)
AI*IA 2013: Advances in Artificial Intelligence.
https://iris.unito.it/handle/2318/145390
Antonini A , Blengino C , Boella G , van der Torre L (2013)
Norm dynamics : institutional facts, social rules and practice.
https://iris.unito.it/handle/2318/145627
Guido Boella, Luigi Di Caro (2013)
Supervised Learning of Syntactic Contexts for Uncovering Definitions and Extracting Hypernym Relations in Text Databases.
https://iris.unito.it/handle/2318/146997
G Boella, P Noriega, G Pigozzi, H Verhagen (2013)
Introduction to the special issue on NorMAS 2009.
https://iris.unito.it/handle/2318/135732
Serena Villata, Guido Boella, Dov M Gabbay, Leendert van der Torre (2013)
A socio-cognitive model of trust using argumentation theory.
https://iris.unito.it/handle/2318/135733
Boella, Guido, Di Caro, Luigi (2013)
Extracting definitions and hypernym relations relying on syntactic dependencies and support vector machines.
https://iris.unito.it/handle/2318/1690948
Silvano Colombo Tosatto, Guido Boella, Leendert Torre, Serena Villata (2012)
Visualizing Normative Systems: An Abstract ApproachDeontic Logic in Computer Science.
https://iris.unito.it/handle/2318/128649
Guido Boella, Leendert van der Torre (2012)
Reasoning for Agreement Technologies.
https://iris.unito.it/handle/2318/127163
Guido Boella, Dov M Gabbay, Alan Perotti, Leendert Torre, Serena Villata (2012)
Conditional Labelling for Abstract ArgumentationTheorie and Applications of Formal Argumentation.
https://iris.unito.it/handle/2318/127581
Colombo Tosatto S , Boella G , van der Torre L , Villata S (2012)
Abstract Normative Systems: Semantics and Proof Theory.
https://iris.unito.it/handle/2318/111098
Serena Villata, Guido Boella, Dov M Gabbay, Leendert Torre, Joris Hulstijn (2012)
A logic of argumentation for specification and verification of abstract argumentation frameworks.
https://iris.unito.it/handle/2318/69857
Guido Boella, Patrice Caire, Leendert van der Torre, Serena Villata (2012)
Dependence Networks for Agreement Technologies.
https://iris.unito.it/handle/2318/135890
Guido Boella, Luigi Di Caro, Leonardo Lesmo, Daniele Rispoli, Livio Robaldo (2012)
Multi-label Classification of Legislative Text into EuroVoc.
https://iris.unito.it/handle/2318/135401
Guido Boella, Silvano Colombo Tosatto, Artur d', Avila Garcez, Valerio Genovese, Perotti Alan, Leendert van der Torre (2012)
Learning and Reasoning about Norms using Neural-Symbolic Systems.
https://iris.unito.it/handle/2318/112079
Pietro Baroni, Guido Boella, Federico Cerutti, Massimiliano Giacomin, Leendert Van Der Torre, Serena Villata (2012)
On Input/Output Argumentation Frameworks.
https://iris.unito.it/handle/2318/128650
Serena Villata, Guido Boella, Dov M Gabbay, Leendert Torre (2012)
Modelling defeasible and prioritized support in bipolar argumentation.
https://iris.unito.it/handle/2318/69858
Guido Boella, Luigi Di Caro, Llio Humphreys, Livio Robaldo, Leon van der Torre (2012)
NLP Challenges for Eunomos a Tool to Build and Manage Legal Knowledge.
https://iris.unito.it/handle/2318/135891
Marija Slavkovik, Guido Boella (2012)
Recognition-primed group decisions via judgement aggregation.
https://iris.unito.it/handle/2318/158476
S Barker, G Boella, D Gabbay, V Genovese (2012)
Reasoning about delegation and revocation schemes in answer set programming.
https://iris.unito.it/handle/2318/157946
Boella, Guido, Humphreys, Llio, Martin, Marco, Rossi, Piercarlo, van der Torre, Leendert, Violato, Andrea (2012)
Eunomos, A Legal Document and Knowledge Management System for Regulatory Compliance.
https://iris.unito.it/handle/2318/1762582
Guido Boella, Llio Humphreys, Andrea Violato, Piercarlo Rossi, Leendert Van Der Torre (2011)
Eunomos, a Web 3.0 Legal Knowledge Management System that Helps People Make Sense of the Law.
https://iris.unito.it/handle/2318/128916
Guillaume Aucher, Guido Boella, Leendert van der Torre (2011)
A dynamic logic for privacy compliance.
https://iris.unito.it/handle/2318/89249
João Leite, Paolo Torroni, Thomas Ågotnes, Guido Boella, Leon van der Torre (2011)
Computational Logic in Multi-Agent Systems - 12th International Workshop, CLIMA XII.
https://iris.unito.it/handle/2318/95160
Guido Boella, Silvano Colombo Tosatto, Artur S d', Avila Garcez, Valerio Genovese, Dino Ienco, Leendert van der Torre: (2011)
Neural symbolic architecture for normative agents.
https://iris.unito.it/handle/2318/98464
Guido Boella, Dov M Gabbay, Alan Perotti, Leendert van der Torre, Serena Villata (2011)
Argumentative Agents Negotiating on Potential Attacks.
https://iris.unito.it/handle/2318/98262
Giulia Andrighetto, Guido Boella, Jaime Sichman and Harko Verhagen (2011)
Preface.
https://iris.unito.it/handle/2318/100842
Guido Boella, Gabriella Pigozzi, Marija Slavkovik, Leendert van der Torre (2011)
Group Intention Is Social Choice with Commitment.
https://iris.unito.it/handle/2318/100841
Guido Boella, Piercarlo Rossi (2011)
The Multi-Layered Legal Information Perspective.
https://iris.unito.it/handle/2318/85016
Serena Villata, Guido Boella, Dov M Gabbay, Leendert van der Torre (2011)
Arguing about the Trustworthiness of the Information Sources.
https://iris.unito.it/handle/2318/94219
Guillaume Aucher, Steve Barker, Guido Boella, Valerio Genovese, Leendert van der Torre (2011)
Dynamics in Delegation and Revocation Schemes: A Logical Approach.
https://iris.unito.it/handle/2318/94980
Serena Villata, Guido Boella, Leendert van der Torre (2011)
Attack Semantics for Abstract Argumentation.
https://iris.unito.it/handle/2318/94298
Guido Boella, Guido Governatori, Joris Hulstijn, Régis Riveret, Antonino Rotolo, Leendert van der Torre (2011)
Time and defeasibility in FIPA ACL semantics.
https://iris.unito.it/handle/2318/89248
Guido Boella, Celia da Costa Pereira, Gabriella Pigozzi, Andrea Tettamanzi, Leendert van der Torre (2010)
The Role of Goals in Belief Selection.
https://iris.unito.it/handle/2318/72001
Guido Boella, A Rotolo, G Governatori, Leendert van der Torre (2010)
Lex minus quam voluit dixit, lex magis quam voluit dixit.
https://iris.unito.it/handle/2318/72719
G Boella, G Pigozzi, M Slavkovik, L v der Torre (2010)
Group Intentions are Social Choice with Commitment.
https://iris.unito.it/handle/2318/87757
G Boella, D M Gabbay, A Perotti, S Villata (2010)
Coalition Formation via Negotiation in Multiagent Systems with Voluntary Attacks.
https://iris.unito.it/handle/2318/87661
G Boella, L v der Torre, S Villata (2010)
Trust in Abstract Argumentation.
https://iris.unito.it/handle/2318/86524
A ARCA', M BALLATORE, F BALOCCO, A BERTONE, L BOELLA, R CAMOLETTO, G FEA, M GIARDINO, I GUERINI, M LONGHETTI , L MOTTA, M MOTTA, R SABBI, G SALOTTI, I SALOTTI, S SANDRONE, L ZAPPALÀ (2010)
Sentinelle di pietra. I massi erratici dell'anfiteatro morenico di Rivoli-Avigliana.
https://iris.unito.it/handle/2318/83034
Remondino M , Boella G (2010)
How users' participation affects reputation management systems.
https://iris.unito.it/handle/2318/80235
G Aucher, G Boella, L v der Torre (2010)
Prescriptive and Descriptive Obligations in Dynamic Epistemic Deontic Logic.
https://iris.unito.it/handle/2318/87980
G Boella, M Remondino (2010)
Collaboration and Human Factor as Drivers for Reputation System Effectiveness.
https://iris.unito.it/handle/2318/87981
S Villata, G Boella, D M Gabbay, L v der Torre (2010)
Arguing about Trust in Multiagent Systems.
https://iris.unito.it/handle/2318/87663
Guido Boella, Massimiliano Giacomin e Fabio Paglieri (2010)
ARGAIP 2010, 1st Workshop on Argumentation in Artificial Intelligence and Philosophy: computational and philosophical perspectives.
https://iris.unito.it/handle/2318/87763
G Boella, D M Gabbay, V Genovese, L v der Torre (2010)
Higher-Order Coalition Logic.
https://iris.unito.it/handle/2318/87320
M Baldoni, G Boella, V Genovese, A Mugnaini, R Grenna, L van der Torre (2010)
A Middleware for Modelling Organizations and Roles in Jade.
https://iris.unito.it/handle/2318/78174
G Ajani, G Boella, L Lesmo, M Martin, A Mazzei, D Radicioni, P Rossi (2010)
Multilevel legal ontologies.
https://iris.unito.it/handle/2318/85468
M BALDONI, G BOELLA, L VAN DER TORRE (2010)
The Interplay between Relationships, Roles and Objects.
https://iris.unito.it/handle/2318/60949
Giulia Andrighetto, Guido Boella, Ugo Pagallo, Serena Villata (2010)
Combined Proceedings of the Social Network Analysis and Norms for MAS Symposium - SN-MAS2010 Section.
https://iris.unito.it/handle/2318/70140
G Boella, E Meijer, D J Pearce, F Steimann, F Tip (2010)
10152 Executive Summary -- Relationships, Objects, Roles, and Queries in Modern Languages.
https://iris.unito.it/handle/2318/87192
G Boella, D M Gabbay, L v der Torre, S Villata (2010)
Support in Abstract Argumentation.
https://iris.unito.it/handle/2318/87664
Guido Boella, Guido Governatori, Antonino Rotolo, Leendert van der Torre (2010)
A Logical Understanding of Legal Interpretation.
https://iris.unito.it/handle/2318/86458
G Boella, S Kaci, L v der Torre (2010)
Dynamics in Argumentation with Single Extensions: Attack Refinement and the Grounded Extension (Extended Version).
https://iris.unito.it/handle/2318/87982
G Boella, L v der Torre, S Villata (2010)
Conditional Dependence Networks in Requirements Engineering.
https://iris.unito.it/handle/2318/84626
G Boella, G Governatori, A Rotolo, L v der Torre (2010)
Lex Minus Dixit Quam Voluit, Lex Magis Dixit Quam Voluit: A Formal Study on Legal Compliance and Interpretation.
https://iris.unito.it/handle/2318/87979
G Boella, D M Gabbay, S Villata (2010)
Subsumption and Count as Relation in Arguments Ontologies.
https://iris.unito.it/handle/2318/87758
G Aucher, G Boella, L v der Torre (2010)
Privacy Policies with Modal Logic: The Dynamic Turn.
https://iris.unito.it/handle/2318/69245
Guido Boella, Gabriella Pigozzi, Leendert van der Torre (2009)
Normative Systems in Computer ScienceTen Guidelines for Normative Multiagent Systems.
https://iris.unito.it/handle/2318/72104
Guido Boella, Leendert van der Torre, Serena Villata (2009)
A Normative Multiagent Approach to Requirements Engineering.
https://iris.unito.it/handle/2318/72196
Guido Boella (2009)
EUNOMOS.
https://iris.unito.it/handle/2318/73439
Guido Boella, Luigi Sauro, Leendert van der Torre (2009)
Algorithms for Finding Coalitions Exploiting a new Reciprocity Condition.
https://iris.unito.it/handle/2318/69987
Guido Boella, Leendert van der Torre (2009)
From the theory of mind to the construction of social reality.
https://iris.unito.it/handle/2318/72639
Steve Barker, Guido Boella, Dov M Gabbay, Valerio Genovese (2009)
A meta-model of access control in a fibred security language.
https://iris.unito.it/handle/2318/73393
Guido Boella, Joris Hulstijn, Leendert van der Torre (2009)
Social Network Semantics for Agent Communication.
https://iris.unito.it/handle/2318/73241
Guido Boella, Leendert van der Torre, Serena Villata (2009)
Four measures for the dynamics of coalitions in social networks.
https://iris.unito.it/handle/2318/72101
G Aucher, Guido Boella, L van der Torre (2009)
Prescriptive and Descriptive Obligations in Dynamic Epistemic Deontic Logic.
https://iris.unito.it/handle/2318/69477
Guido Boella, Dov M Gabbay, Leendert van der Torre, Serena Villata (2009)
Meta-argumentation Modelling I: Methodology and Techniques.
https://iris.unito.it/handle/2318/70595
M BALDONI, C BAROGLIO, J BENTAHAR, G BOELLA, M COSSENTINO, M DASTANI, B DUNI-KEPLICZ, G FORTINO, M -P GLEIZES, J LEITE, V MASCARDI, J PADJET, J PAVÓN, A POLLERES, A EL FALLAH SEGHROUCHINI, P TORRONI, R VERBRUGGE (2009)
Proc. of the 2nd Multi-Agent Logics, Languages, and Organisations Federated Workshops, MALLOW'009.
https://iris.unito.it/handle/2318/69100
Guido Boella, Dov Gabbay, Valerio Genovese, Leendert van der Torre (2009)
FSL - Fibred Security Language.
https://iris.unito.it/handle/2318/72105
M BALDONI, G BOELLA, V GENOVESE, A MUGANINI, R GRENNA, L VAN DER TORRE (2009)
A Middleware for Modeling Organizations and Roles in Jade.
https://iris.unito.it/handle/2318/63986
Guido Boella, S Kaci, Leendert van der Torre (2009)
Dynamic in Argumentation with Single Extensions: Abstraction Principles and the Grounded Extensions.
https://iris.unito.it/handle/2318/69989
Guido Boella, Marco Remondino (2009)
Valutazione del fattore umano nei sistemi di reputazione attraverso la simulazione basata su agenti: applicazione a reti p2p.
https://iris.unito.it/handle/2318/72638
Guido Boella, G Pigozzi, L van der Torre (2009)
Five Guidelines for Normative Multiagent Systems.
https://iris.unito.it/handle/2318/73046
Guido Boella, Jan Broersen, Leendert van der Torre, Serena Villata (2009)
Representing Excuses in Social Dependence Networks.
https://iris.unito.it/handle/2318/69990
Guido Boella, Leendert van der Torre, Serena Villata (2009)
On the Acceptability of Meta-arguments.
https://iris.unito.it/handle/2318/69472
M Vallino, E Martino, F Boella, C Murat, M Chiapello, S Perotto (2009)
Cu,Zn superoxide dismutase and zinc stress in the metal-tolerant ericoid mycorrhizal fungus Oidiodendron maius Zn.
https://iris.unito.it/handle/2318/59996
G Boella, L v der Torre, S villata (2009)
Four Ways to Change Coalitions: Agents, Dependencies, Norms and Internal Dynamics.
https://iris.unito.it/handle/2318/87759
Guido Boella, Leendert van der Torre, Serena Villata (2009)
Analyzing Cooperation in Iterative Social Network Design.
https://iris.unito.it/handle/2318/72637
Guido Boella (2009)
Affordance Sociali e Diritto.
https://iris.unito.it/handle/2318/69988
Ajani, Gianmaria, Boella, Guido, Lesmo, Leonardo, Martin, M , Mazzei, Alessandro, Radicioni, DANIELE PAOLO, Rossi, P (2009)
Legal Taxonomy Syllabus version 2.0.
https://iris.unito.it/handle/2318/69808
Guido Boella, Marco Remondino, Gianluca Tornese (2009)
Simulating the Human Factor in Reputation Management Systems for P2P Networks.
https://iris.unito.it/handle/2318/73309
Guido Boella, Antonino Rotolo, Guido Governatori, Leendert van der Torre (2009)
Lex minus quam voluit dixit.
https://iris.unito.it/handle/2318/69474
Guido Boella, Marco Remondino, Gianluca Tornese (2009)
Simulating the Human Factor in Reputation Management Systems for P2P Networks - An Agent based Model.
https://iris.unito.it/handle/2318/72096
Guido Boella, Gabriella Pigozzi, Leendert van der Torre (2009)
Normative Framework for Normative System Change.
https://iris.unito.it/handle/2318/72026
Guido Boella, Souhila Kaci, Leendert van der Torre (2009)
Dynamics in argumentation with single extensions: attack refinement and the grounded extension.
https://iris.unito.it/handle/2318/73307
Guido Boella, Dov M Gabbay, Valerio Genovese, Leendert van der Torre (2009)
Fibred security language.
https://iris.unito.it/handle/2318/70594
G Boella, P Caire, L van der Torre (2009)
Norm Negotiation in Online Multi-Player Games.
https://iris.unito.it/handle/2318/69878
G Boella, J Broersen, L van der Torre (2009)
Reasoning about Constitutive Norms, Counts-As Conditionals, Institutions, Deadlines and Violations.
https://iris.unito.it/handle/2318/70378
G Boella, V Genovese, L v der Torre, S Villata (2009)
Checking Consistency in role oriented Dependence Networks.
https://iris.unito.it/handle/2318/87662
Boella G , Remondino M , Tornese G (2009)
Users' Collaboration as a Driver for Reputation System Effectiveness: a Simulation Study.
https://iris.unito.it/handle/2318/78293
Guido Boella, Gabriella Pigozzi, M Singh, Harko Verhagen (2008)
Special Issue Normative Multiagent Systems.
https://iris.unito.it/handle/2318/69881
G Boella, L van der Torre (2008)
Substantive and Procedural Norms in Normative Multiagent Systems.
https://iris.unito.it/handle/2318/71981
G Boella, G Pigozzi, M Singh, H Verhagen (2008)
Third International Workshop on Normative Multiagent Systems - Normas 2008.Proceedings.
https://iris.unito.it/handle/2318/69398
G Boella, M Baldoni (2008)
powerJava: compilatore del linguaggio che estende Java con i ruoli.
https://iris.unito.it/handle/2318/56354
G AJANI, G BOELLA, L LESMO, A MAZZEI, D P RADICIONI, P ROSSI (2008)
Legal Taxonomy Syllabus: Handling Multilevel Legal Ontologies.
https://iris.unito.it/handle/2318/58378
Guido Boella, , Andrea Mugnaini (2008)
powerJade: estensione del framework Jade per programmare organizzazioni e ruoli.
https://iris.unito.it/handle/2318/58328
G BOELLA, L VAN DER TORRE (2008)
Institutions with a Hierarchy of Authorities in Distributed Dynamic Environments.
https://iris.unito.it/handle/2318/28811
M BALDONI, G BOELLA, V GENOVESE, R GRENNA, L VAN DER TORRE (2008)
How to Program Organizations and Roles in the JADE Framework.
https://iris.unito.it/handle/2318/58268
Gianmaria Ajani, , Guido Boella, , Piercarlo Rossi, , Marco Martin (2008)
Legal taxonomy syllabus.
https://iris.unito.it/handle/2318/57391
G BOELLA, C DA COSTA PEREIRA, G PIGOZZI, A TETTAMANZI, L VAN DER TORRE (2008)
Making Others Believe What They Want.
https://iris.unito.it/handle/2318/29034
G BOELLA, V GENOVESE, R GRENNA, L VAN DER TORRE (2008)
Merging Roles in Coordination and in Agent Deliberation.
https://iris.unito.it/handle/2318/28827
Guido Boella, Rossana Damiano (2008)
A replanning algorithm for decision theoretic hierarchical planning: Principles and empirical evaluation.
https://iris.unito.it/handle/2318/57404
Guido Boella (2008)
La metafora, nel linguaggio giuridico e alle basi del diritto.
https://iris.unito.it/handle/2318/69161
Guido Boella, Leendert van der Torre, Serena Villata (2008)
Social Viewpoints for Arguing about Coalitions.
https://iris.unito.it/handle/2318/72157
G Boella, J Broersen, L van der Torre (2008)
Reasoning aboutConstitutive Norms, Counts-As Conditionals, Institutions, Deadlines and Violations.
https://iris.unito.it/handle/2318/72159
Guido Boella, Leendert van der Torre, Serena Villata (2008)
Changing InstitutionalGoals and Beliefs of Autonomous Agents.
https://iris.unito.it/handle/2318/69593
G Boella, P Caire, L van der Torre (2008)
Conviviality Masks in Multiagent Systems.
https://iris.unito.it/handle/2318/68821
G Boella, L van der Torre, S Villata (2008)
Institutional Social Networks for Ambient Intelligence.
https://iris.unito.it/handle/2318/70444
G Boella, L van der Torre, S Villata (2008)
Adaptive Coalitions in Multiagent Systems.
https://iris.unito.it/handle/2318/72470
G Boella, L van der Torre, H Verhagen (2007)
Special Issue on Normative Multiagent Systems.
https://iris.unito.it/handle/2318/72772
G BOELLA, L VAN DER TORRE, H VERHAGEN (2007)
Roles, an Interdisciplinary Perspective.
https://iris.unito.it/handle/2318/28746
G BOELLA, J GERBRANDY, J HULSTIJN (2007)
A flexible mechanism for dialogue design.
https://iris.unito.it/handle/2318/28849
M BALDONI, G BOELLA, L VAN DER TORRE (2007)
Bridging Agent Theory and Object Orientation: Agent-like Communication among Objects.
https://iris.unito.it/handle/2318/28951
G BOELLA, L VAN DER TORRE (2007)
Legal Institutions in MAS: the case of contracts.
https://iris.unito.it/handle/2318/28965
G BOELLA, L VAN DER TORRE, H VERHAGEN (2007)
Normative Multi-Agent Systems.
https://iris.unito.it/handle/2318/28780
M BALDONI, G BOELLA, L VAN DER TORRE (2007)
Relationships Meet their Roles in Object Oriented Programming.
https://iris.unito.it/handle/2318/28952
G BOELLA, L VAN DER TORRE, H VERHAGEN (2007)
Introduction to Normative Multi-Agent Systems.
https://iris.unito.it/handle/2318/29090
G BOELLA, L VAN DER TORRE (2007)
A Game-Theoretic Approach to Normative Multi-agent Systems.
https://iris.unito.it/handle/2318/29087
G BOELLA, L SAURO, L VAN DER TORRE (2007)
From Social Power to Social Importance.
https://iris.unito.it/handle/2318/28812
G BOELLA, R DAMIANO, J HULSTIJN, L VAN DER TORRE (2007)
A Common Ontology of Agent Communication Languages: Modelling Mental Attitudes and Social Commitments using Roles.
https://iris.unito.it/handle/2318/104391
G BOELLA, J HULSTIJN, G GOVERNATORI, R RIVERET, L VAN DER TORRE (2007)
FIPA Communicative Acts in Defeasible Logic.
https://iris.unito.it/handle/2318/29091
G BOELLA, F STEIMANN (2007)
Roles and Relationships in Object-Oriented Programming, Multiagent Systems and Ontologies.
https://iris.unito.it/handle/2318/29088
G BOELLA, L VAN DER TORRE (2007)
Power in Norm Negotiation.
https://iris.unito.it/handle/2318/28985
P NORIEGA, J VASQUEZ-SALCEDA, G BOELLA, O BOISSIER, V DIGNUM, N FORNARA, E MATSON (2007)
COIN II. Coordination, Organizations, Institutions and Norms in Multi-Agent Systems. Revised Selected papers from the COIN workshops held in AAMAS 2006 (in Hakodate, Japan, on May 9) and in ECAI 2006 (in Riva del Garda, Italy, on August.
https://iris.unito.it/handle/2318/28784
G AJANI, L LESMO, G BOELLA, A MAZZEI, P ROSSI (2007)
Terminological and Ontological Analysis of European Directives: Multilinguism in Law.
https://iris.unito.it/handle/2318/100785
G BOELLA, VAN DER TORRE L (2007)
The ontological properties of social roles in multi-agent systems: Definitional dependence, powers and roles playing roles.
https://iris.unito.it/handle/2318/2227
M BALDONI, G BOELLA, L VAN DER TORRE (2007)
Interaction between Objects in powerjava.
https://iris.unito.it/handle/2318/1934
G Boella, F Steimann, S Zschaler, M Cebulla (2007)
Proceedings of the 2nd Workshop on Roles and Relationships in Object Oriented Programming, Multiagent Systems, and Ontologies (Roles 2007), 2007.
https://iris.unito.it/handle/2318/72648
G Boella, M Dastani, A Omicini, L van der Torre, I Cerna, and I Linden (2007)
Combined Proceedings of the Second International Workshop on Coordination and Organization (CoOrg 2006) and the Second International Workshop on Methods and Tools for Coordinating Concurrent, Distributed and Mobile Systems (MTCoord 2006).
https://iris.unito.it/handle/2318/73195
G BOELLA, L VAN DER TORRE (2007)
An Attacker Model for Normative Multi-agent Systems.
https://iris.unito.it/handle/2318/28826
G BOELLA, VAN DER TORRE L (2007)
Norm negotiation in multiagent systems.
https://iris.unito.it/handle/2318/105038
Pablo Noriega, Javier Vázquez-Salceda, G Boella, Olivier Boissier, Virginia Dignum, Nicoletta Fornara, Eric Matson (2007)
Coordination, Organizations, Institutions and Norms in Multi-Agent Systems. Revised Selected papers form the COIN workshops held in AAMAS 2006 (in Hakodate, Japan, on May 9) and in ECAI 2006 (in Riva del Garda, Italy, on August 28).
https://iris.unito.it/handle/2318/73041
G Boella, L van der Torre, and H Verhagen (2007)
Normative multi-agent systems.
https://iris.unito.it/handle/2318/73040
G Boella, L van der Torre, H Verhagen (2007)
Introduction to the Special Issue on Normative Multiagent Systems (editorial).
https://iris.unito.it/handle/2318/72469
L LESMO, G BOELLA, A MAZZEI, P ROSSI (2007)
Multilingual conceptual dictionaries based on ontologies: Analytical Tools and Case Studies.
https://iris.unito.it/handle/2318/28957
G AJANI, G BOELLA, L LESMO, A MAZZEI, P ROSSI (2007)
Multilingual ontological analysis of european directives.
https://iris.unito.it/handle/2318/29051
G Boella, S Goebel, F Steimann, S Zschaler, M Cebulla (2007)
2nd Workshop on Roles and Relationships in Object Oriented Programming, Multiagent Systems, and Ontologies (Roles 2007).
https://iris.unito.it/handle/2318/44075
G BOELLA, J HULSTIJN, L VAN DER TORRE (2006)
Interaction in Normative Multi-Agent Systems.
https://iris.unito.it/handle/2318/2226
PIERI I , VITTORINI R , GERMANÀ S , BOELLA A , CAPIZZI G (2006)
Spettro clinico-epilettico nelle malformazioni della corteccia cerebrale di tipo focale e nella sclerosi tuberosa in età pediatrica.
https://iris.unito.it/handle/2318/34222
G BOELLA, L VAN DER TORRE (2006)
A Foundational Ontology of Organizations and Roles.
https://iris.unito.it/handle/2318/28925
G BOELLA, R DAMIANO, J HULSTIJN, L VAN DER TORRE (2006)
The Roles of Roles in Agent Communication Languages.
https://iris.unito.it/handle/2318/28675
G BOELLA, R DAMIANO, J HULSTIJN, L VAN DER TORRE (2006)
Role-based semantics for agent communication: embedding of the 'mental attitudes' and 'social commitments' semantics.
https://iris.unito.it/handle/2318/28671
G BOELLA, L VAN DER TORRE (2006)
Count-As Conditionals, Classification and Context.
https://iris.unito.it/handle/2318/28673
Baldoni, Matteo, Boella, Guido, Van Der Torre, Leendert (2006)
Importing agent-like interaction in object orientation.
https://iris.unito.it/handle/2318/1645915
G BOELLA, L VAN DER TORRE (2006)
Norm Negotiation Power.
https://iris.unito.it/handle/2318/29008
G BOELLA, L VAN DER TORRE (2006)
Fair Distribution of Collective Obligations.
https://iris.unito.it/handle/2318/28674
M BALDONI, G BOELLA, L VAN DER TORRE (2006)
Modelling the Interaction between Objects: Roles as Affordances.
https://iris.unito.it/handle/2318/28912
G BOELLA, L VAN DER TORRE (2006)
Coordination and Organization: Definitions, Examples and Future Research Directions.
https://iris.unito.it/handle/2318/28691
G BOELLA, L SAURO, L VAN DER TORRE (2006)
Strengthening Admissible Coalitions.
https://iris.unito.it/handle/2318/28672
G BOELLA, L VAN DER TORRE (2006)
An architecture of a normative system: counts-as conditionals, obligations and permissions.
https://iris.unito.it/handle/2318/28670
M BALDONI, G BOELLA, L VAN DER TORRE (2006)
Bridging Agent Theory and Object Orientation: Importing Social Roles in Object Oriented Languages.
https://iris.unito.it/handle/2318/28978
G BOELLA, J HULSTIJN, L VAN DER TORRE (2006)
A logic of abstract argumentation.
https://iris.unito.it/handle/2318/28927
G BOELLA, L VAN DER TORRE (2006)
Organizations in Artificial Social Systems.
https://iris.unito.it/handle/2318/28931
G BOELLA, L VAN DER TORRE, H VERHAGEN (2006)
Introduction to normative multiagent systems.
https://iris.unito.it/handle/2318/28740
G AJANI, G BOELLA, L LESMO, A MAZZEI, P ROSSI (2006)
Multilingual conceptual dictionaries based on ontologies.
https://iris.unito.it/handle/2318/18714
G AJANI, G BOELLA, L LESMO, M MARTIN, A MAZZEI, P ROSSI (2006)
A development tool for multilingual ontology-based conceptual dictionaries.
https://iris.unito.it/handle/2318/18713
G Boella, L van der Torre, H Verhagen (2006)
Special Issue on Normative MultiAgent Systems.
https://iris.unito.it/handle/2318/73038
M BALDONI, G BOELLA, L VAN DER TORRE (2006)
I fondamenti ontologici dei linguaggi di programmazione orientati agli oggetti: i casi delle relazioni e dei ruoli.
https://iris.unito.it/handle/2318/28739
M BALDONI, G BOELLA, L VAN DER TORRE (2006)
Roles as a Coordination Construct: Iintroducing powerjava.
https://iris.unito.it/handle/2318/28717
G BOELLA, L VAN DER TORRE (2006)
Security policies for sharing knowledge in virtual communities.
https://iris.unito.it/handle/2318/38907
G BOELLA, L VAN DER TORRE (2006)
A Logical Architecture of a Normative System.
https://iris.unito.it/handle/2318/28926
G BOELLA, LEENDERT VAN DER TORRE (2006)
A Game Theoretic Approach to Contracts in Multiagent Systems.
https://iris.unito.it/handle/2318/102851
M BALDONI, G BOELLA, L VAN DER TORRE (2006)
Interaction among Objects via Roles -- Sessions and Affordances in Java.
https://iris.unito.it/handle/2318/29135
M BALDONI, G BOELLA, L VAN DER TORRE (2006)
powerjava: Ontologically Founded Roles in Object Oriented Programming Languages.
https://iris.unito.it/handle/2318/1835
Boella, G, Damiano, R, Hulstijn, J, van der Torre, L (2006)
ACL semantics between social commitments and mental attitudes.
https://iris.unito.it/handle/2318/1619340
G BOELLA, L VAN DER TORRE (2005)
Enforceable social laws.
https://iris.unito.it/handle/2318/28876.1
G BOELLA, L VAN DER TORRE, J HULSTIJN (2005)
A Synthesis Between Mental Attitudes and Social Commitments in Agent Communication Languages.
https://iris.unito.it/handle/2318/28863
G BOELLA, L VAN DER TORRE (2005)
Permission and Authorization in Policies for Virtual Communities of Agents.
https://iris.unito.it/handle/2318/29023
G BOELLA, L VAN DER TORRE, J HULSTIJN (2005)
Argumentation for Access Control.
https://iris.unito.it/handle/2318/28882
G BOELLA, L VAN DER TORRE, L SAURO (2005)
Admissible Agreements among Goal-directed Agents.
https://iris.unito.it/handle/2318/28873
G BOELLA, L VAN DER TORRE, J HULSTIJN (2005)
Decision-theoretic deliberation in resource bounded self-aware agents.
https://iris.unito.it/handle/2318/28966
G BOELLA, L VAN DER TORRE (2005)
A Non-monotonic Logic for Specifying and Querying Preferences.
https://iris.unito.it/handle/2318/28877
G BOELLA, L VAN DER TORRE (2005)
Constitutive Norms in the Design of Normative Multiagent Systems.
https://iris.unito.it/handle/2318/28967
Baldoni, Matteo, Boella, Guido, Van Der Torre, Leendert (2005)
Social roles, from agents back to objects.
https://iris.unito.it/handle/2318/1645916
Baldoni, Matteo, Boella, Guido, Van Der Torre, Leendert (2005)
Introducing ontologically founded roles in object oriented programming: PowerJava.
https://iris.unito.it/handle/2318/1645917
G BOELLA, L VAN DER TORRE (2005)
The Evolution of Artificial Social Systems.
https://iris.unito.it/handle/2318/28878
G BOELLA, L VAN DER TORRE, J HULSTIJN (2005)
Argument Games for Interactive Access Control.
https://iris.unito.it/handle/2318/28874
G BOELLA, L VAN DER TORRE (2005)
From the Theory of Mind to the Construction of Social Reality.
https://iris.unito.it/handle/2318/28879
G BOELLA, L VAN DER TORRE, L SAURO (2005)
Reducing coalition structures via agreement specification.
https://iris.unito.it/handle/2318/28875
G BOELLA, L VAN DER TORRE, J HULSTIJN (2005)
Virtual Organizations as Normative Multiagent Systems.
https://iris.unito.it/handle/2318/28862
G BOELLA, L VAN DER TORRE (2005)
Organizations as Socially Constructed Agents in the Agent Oriented Paradigm.
https://iris.unito.it/handle/2318/29024
G BOELLA, L VAN DER TORRE (2005)
Normative Multiagent Systems and Trust Dynamics.
https://iris.unito.it/handle/2318/28868
G Boella, J Odell, L van der Torre, H Verhagen (2005)
AAAI 2005 Fall Symposium on Roles, an interdisciplinary perspective.
https://iris.unito.it/handle/2318/72649
G Boella, L van der Torre (2005)
Proceedings of the First International Workshop on Coordination and Organisation (CoOrg 2005).
https://iris.unito.it/handle/2318/73039
G BOELLA, L LESMO, R DAMIANO (2005)
On the ontological status of norms.
https://iris.unito.it/handle/2318/12888
L LESMO, M GRAZIADEI, G BOELLA, A MAZZEI, P ROSSI (2005)
The next EUR-Lex: What should be done for the needs of lawyers belonging to different national legal systems?
https://iris.unito.it/handle/2318/18712
Guido Boella, Leendert van der Torre (2005)
Proceedings of Coordination and Organization CoOrg'05.
https://iris.unito.it/handle/2318/68820
G Boella, R Damiano (2005)
Valutazione empirica di un algoritmo di ripianificazione per pianificatori basati sulla teoria delle decisioni.
https://iris.unito.it/handle/2318/45660
G BOELLA, L LESMO, R DAMIANO (2004)
On the ontological status of plans and norms.
https://iris.unito.it/handle/2318/99629
G BOELLA, L VAN DER TORRE (2004)
Local vs global policies and centralized vs decentralized control in virtual communities of agents.
https://iris.unito.it/handle/2318/28771
G BOELLA, L VAN DER TORRE (2004)
Attributing mental attitudes to roles: The agent metaphor applied to organizational design.
https://iris.unito.it/handle/2318/28774
G BOELLA, L VAN DER TORRE, L SAURO (2004)
An Abstraction from Power to Coalition Structures.
https://iris.unito.it/handle/2318/28820
G BOELLA, L VAN DER TORRE, J HULSTIJN (2004)
Decision-theoretic deliberation under bounded resources.
https://iris.unito.it/handle/2318/28765
G BOELLA, L VAN DER TORRE (2004)
Permission and authorization in policies for virtual communities of agents.
https://iris.unito.it/handle/2318/28714
G BOELLA, L VAN DER TORRE (2004)
Regulative and constitutive norms in normative multiagent systems.
https://iris.unito.it/handle/2318/28822
G BOELLA, R DAMIANO (2004)
Power and dependence in multiagent systems.
https://iris.unito.it/handle/2318/28763
G BOELLA, L VAN DER TORRE (2004)
An agent oriented ontology of social reality.
https://iris.unito.it/handle/2318/28711
G BOELLA, L VAN DER TORRE (2004)
Contracts as legal institutions in organizations of autonomous agents.
https://iris.unito.it/handle/2318/28773
G BOELLA, L VAN DER TORRE (2004)
Organizations as socially constructed agents in the agent oriented paradigm.
https://iris.unito.it/handle/2318/28715
G BOELLA, L VAN DER TORRE (2004)
The distribution of obligations by negotiation among autonomous agents.
https://iris.unito.it/handle/2318/28821
G BOELLA, L VAN DER TORRE (2004)
Attributing mental attitudes to social entities: Constitutive rules are beliefs, regulative rules are goals.
https://iris.unito.it/handle/2318/28710
G BOELLA, L VAN DER TORRE, J HULSTIJN (2004)
Persuasion strategies in dialogue.
https://iris.unito.it/handle/2318/28764
G BOELLA, L VAN DER TORRE (2004)
Normative multiagent systems.
https://iris.unito.it/handle/2318/28709
G BOELLA, R DAMIANO (2004)
A decision-theoretic replanning algorithm.
https://iris.unito.it/handle/2318/28760
G BOELLA, L VAN DER TORRE, L SAURO (2004)
Social Viewpoints on Multiagent Systems.
https://iris.unito.it/handle/2318/28824
G BOELLA, L VAN DER TORRE (2004)
Game specification in normative multiagent system: the trias politica.
https://iris.unito.it/handle/2318/28805
G BOELLA, L VAN DER TORRE (2004)
Groups as agents with mental attitudes.
https://iris.unito.it/handle/2318/28772
G BOELLA, L VAN DER TORRE (2004)
Delta: The social delegation cycle.
https://iris.unito.it/handle/2318/28724
G BOELLA, L VAN DER TORRE, L SAURO (2004)
Power and dependence relations in groups of agents.
https://iris.unito.it/handle/2318/28804
G BOELLA, VAN DER TORRE L (2003)
Obligations as social constructs.
https://iris.unito.it/handle/2318/2224
G Boella, L van der Torre (2003)
Norm governed multiagent systems: the delegation of control to autonomous agents.
https://iris.unito.it/handle/2318/116625
G Boella, L W N van der Torre (2003)
Permissions and Obligations in Hierarchical Normative Systems.
https://iris.unito.it/handle/2318/112945
Guido Boella, Leendert van der Torre (2003)
Attributing mental attitudes to normative systems.
https://iris.unito.it/handle/2318/112944
G Boella, L W N van der Torre (2003)
Rational Norm Creation.
https://iris.unito.it/handle/2318/113047
G Boella, L van der Torre (2003)
Local policies for the control of virtual communities.
https://iris.unito.it/handle/2318/116623
Guido Boella, Leendert van der Torre (2003)
Decentralized Control: Obligations and Permissions in Virtual Communities of Agents.
https://iris.unito.it/handle/2318/116624
Guido Boella (2002)
Intentions: choice first, commitment follows.
https://iris.unito.it/handle/2318/112696
G BOELLA, LESMO L (2002)
A game theoretic approach to norms.
https://iris.unito.it/handle/2318/2222
G BOELLA, DAMIANO R (2002)
An architecture for normative reactive agents.
https://iris.unito.it/handle/2318/2225
Guido Boella, Rossana Damiano (2002)
A Replanning Algorithm for a Reactive Agent Architecture.
https://iris.unito.it/handle/2318/112588
G BOELLA, L LESMO, L FAVALI (2001)
The Definition of Legal Relations in a BDI Multiagent Framework.
https://iris.unito.it/handle/2318/116655
Guido Boella, Rossana Damiano, Morena Danieli, Leonardo Lesmo (2001)
Using XML for Representing Domain Dependent Knowledge in Dialogos.
https://iris.unito.it/handle/2318/130249
Guido Boella (2001)
Voci informatiche per il Grande Dizionario Enciclopedico.
https://iris.unito.it/handle/2318/43624
G Boella, L Favali, L Lesmo (2001)
An action-based ontology of legal relations.
https://iris.unito.it/handle/2318/114925
G Boella (2001)
Social Rationality and Cooperation.
https://iris.unito.it/handle/2318/111097
Guido Boella, Rossana Damiano, Leonardo Lesmo (2000)
Cooperation and group utility.
https://iris.unito.it/handle/2318/123351
ARDISSONO L, BOELLA G, LESMO L (2000)
A plan-based agent architecture for interpreting natural language dialogue.
https://iris.unito.it/handle/2318/1494
Liliana Ardissono, Guido Boella (1998)
An agent model for NL dialog interfaces.
https://iris.unito.it/handle/2318/112579
ARDISSONO L , G BOELLA, DAMIANO R (1998)
A plan-based model of misunderstandings in cooperative dialogue.
https://iris.unito.it/handle/2318/1951
Temi di ricerca
Il prof. Gui­do Boel­la è stato Diret­to­re del Dipar­ti­men­to di Infor­ma­ti­ca e mem­bro del Sena­to Acca­de­mi­co del­l'U­ni­ver­si­tà di Tori­no dal 2018-2021.
La sua atti­vi­tà di ricer­ca riguar­da i cam­pi del­l'in­tel­li­gen­za arti­fi­cia­le, del­l'in­for­ma­ti­ca giu­ri­di­ca del­la geoin­for­ma­ti­ca e del­la bloc­k­chain.
Ha rea­liz­za­to soft­ware come il social net­work Fir­stLi­fe e la wal­let app bloc­k­chain Com­mon­shood.
Ha par­te­ci­pa­to a pro­get­ti di tra­sfe­ri­men­to tec­no­lo­gi­co ver­so le impre­se.
Ha fon­da­to lo spi­noff uni­ver­si­ta­rio Nomo­ti­ka.
È coordinatore dell'European Digital Innovation Hub Circular Health EDIH
È o è stato coor­di­na­to­re di vari pro­get­ti regio­na­li ed euro­pei (ICT4­LAW, EUCa­ses, CANP, WeGo­v­Now, Co-city, CO3, PININ, CH4I, NABL4CIT) e del dot­to­ra­to inter­na­zio­na­le in Law, Scien­ce and Tech­no­lo­gy LAST-JD.
E' Vicepresidente del competence center Competence Industry Manufacturing CIM4.0

Co-fondatore della Società Italiana per l'Etica dell'Intelligenza Artificiale SIpEIA

SOFTWARE
FirstLife
CommonsHood

PROGETTI
Circular Health EDIH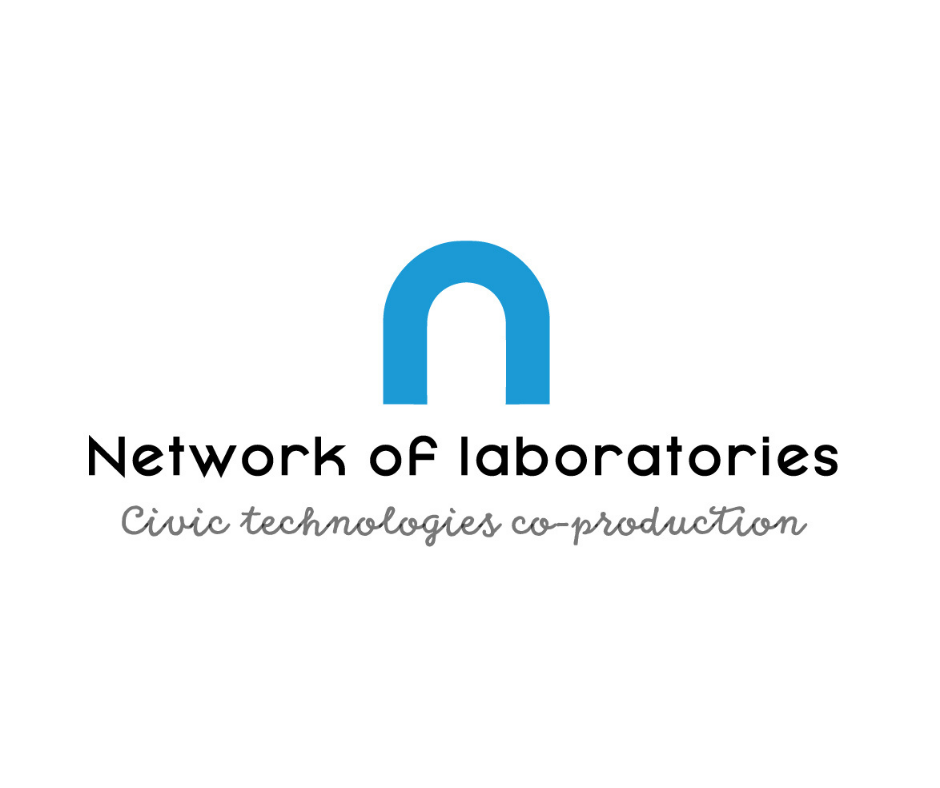 Network of laboratories for civic technology co-production (NLAB4CIT)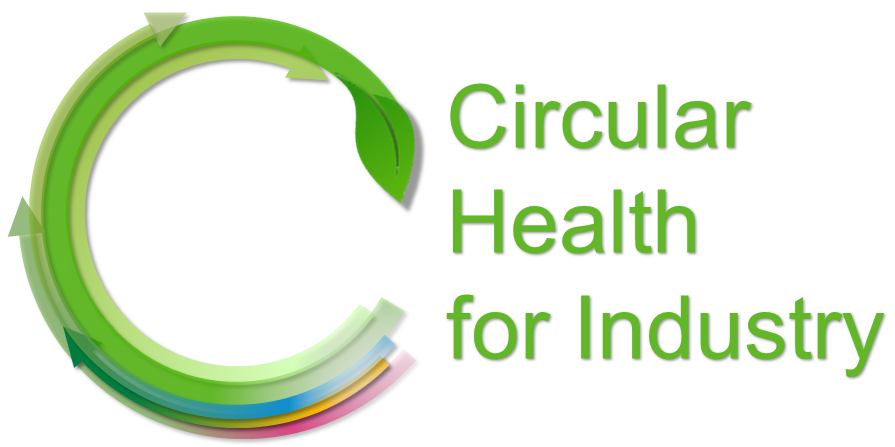 Circular Health for Industry finanziato da Fondazione Compagnia di San Paolo
CANP La Casa nel Parco
CO3 Digital Disruptive Technologies to Co-create, Co-produce and Co-manage Open Public Services along with Citizens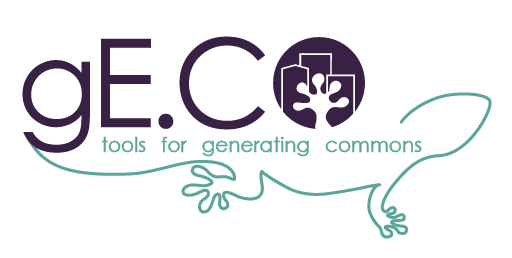 gE.CO Living Lab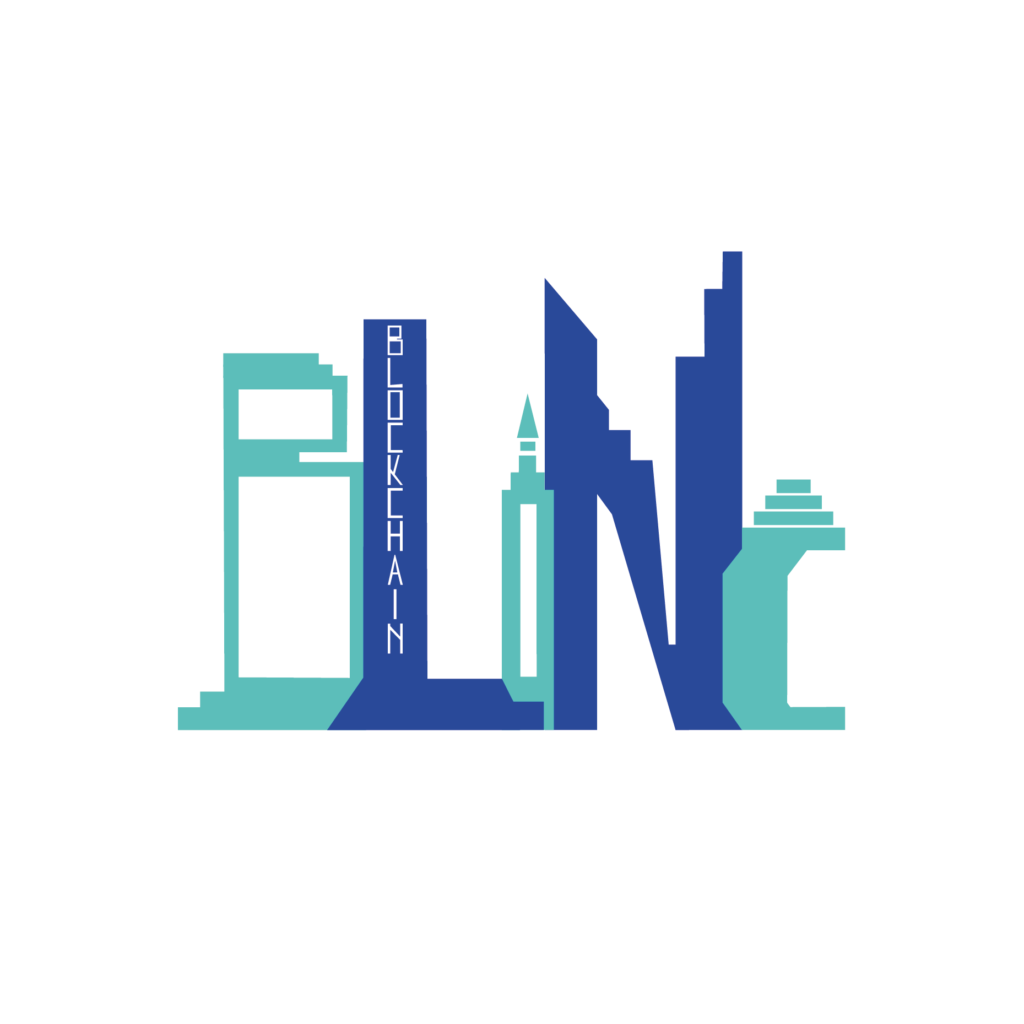 BLINC BLockchain INclusiva per Cittadinanze digitali
PININ PIemuNt chèINa
Tech4Milk
Dot­to­ra­to inter­na­zio­na­le Joint International Doctorate in Law, Scien­ce and Tech­no­lo­gy LAST-JD.
Co-city The collaborative management of urban commons to counteract poverty and socio-spatial polarisation
WeGovNow! Towards #WeGovernment: Collective and participative approaches for addressing local policy challenges
SEeS@w Sensing Safety at Work

Librare Book on the move

EUCASES Linking Legal Open Data in Europe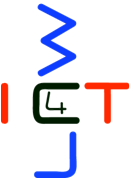 ICT4Law: Converging Technology project by Regione Piemonte
Gruppi di ricerca
Progetti di ricerca
Attività in agenda
Organi
Ricevimento studenti
Su appuntamento